Sphenoid Ireland is a volunteer humanitarian organization developed from history of the Irish Institute of Naturopathic Medicine / IINM Suicide prevention established in October 2014. Our focus is in Research, Training and Integrated Health Support.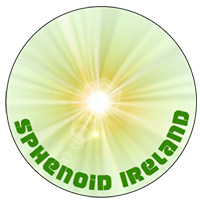 The aim of Sphenoid Ireland is the need to restore well-being and to enhance the quality of life of members of the community seeking help in recovery through the provision of integrated conventional and naturopathic option of health support services and training. The Integrated Collaborative aims to promote integrated healthcare. Delivery – to promote the development of a range of integrated models of service provision which offers choice, including access to integrated collaborative wellbeing health care programme. Education – to promote the development of a basis for person centred healthcare education and training across all healthcare professions together with programmes of continuing professional development for all practitioners.
To encourage and facilitate the distribution of clear information on researched methods of wellbeing healthcare to service providers, patients and the public. To encourage the establishment, maintenance and development of systems research. To encourage the development of collaborative research into the effectiveness and clinical efficacy of health support options. The need for the individuals to come first. Patients and their families need to be treated as a whole with equal recognition given to their physical, mental, emotional and spiritual health. All appropriate and effective forms of health care should be available to those who need them.
Providing a holistic option….
from the impact of violence, trauma, tragedy and loss through suicide and homicide. The programme provides holistic based therapies and treatment programmes for individuals to address their pain, offending behaviour and patterns of control, violence and addiction, self- destruction, and malice. Sphenoid Ireland supports the individual to activate the system's natural defences (life force) to confront disease, drug force and family systemic injury and imbalance reflected in the musclo-skeletal system.
Treatment programme includes:
Holistic counseling
Person centered holistic peer/counseling
Self-Observation
Permeating destructive self harm
Family tragedy trauma and grief skills
The Areas of observations during the therapeutic process:
Skills and interests
Self discipline and boundaries
Past rehabilitation support
Substance abuse history
Creativity and skills
Family social exclusion
Family injury and trauma impact of violence
The holistic philosophy of Recovery
It is natural to meet with difficulties when you make a decision to face your problems. We will support you as you make positive steps towards your recovery.
Programme within communities and prisons:
Impact of family and suffering
Social exclusion
Family trauma
Family tragedy
Impact of violence
Impact of suicide
Impace of homicide
Impact of crime
Impact of imprisonment
Code of care
You will be treated with respect. Information relating to your treatment will be stored in confidence and only accessible to Sphenoid Ireland practitioners who work together as a team in relation to patient healthcare. The Programmes address patterns of stress, violence, self-destruction, addiction and malice.