Marian Mulligan was a speaker at the 6th Nuturopathic Congress in Slovenia.
Marian Mulligan attended the second Online International Conference on Traditional and Alternative Medicine on April 04-05, 2022.
She gave an oral presentation entitled "Conduct disorders characterised by aggressive traits violence prevention of suicide homicide and social impairment" and received a certificate of recognition.
Marian's certificate of recognition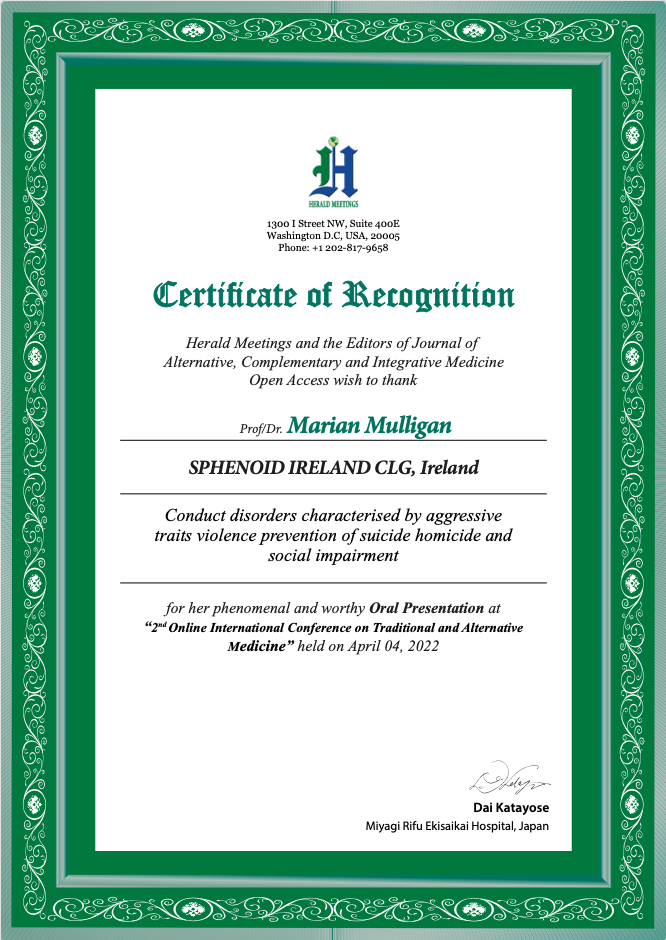 The programme for the conference
This report examines the treatment modalities offered by CMSP, therapist training, the scope and scale of service delivery, patient demographics and the impact of complementary medicine on other areas of the prison. In addition, a questionnaire survey of 50 patients (35 inmates and 15 staff), representing half of those inmates and staff who had received complementary medicine and were still in the prison at January 1998, was carried out.

The Complementary Medical Treatment Programme at HM Prison Colingley: An Evaluation, by Simon Marshall
You can download a copy of this report.